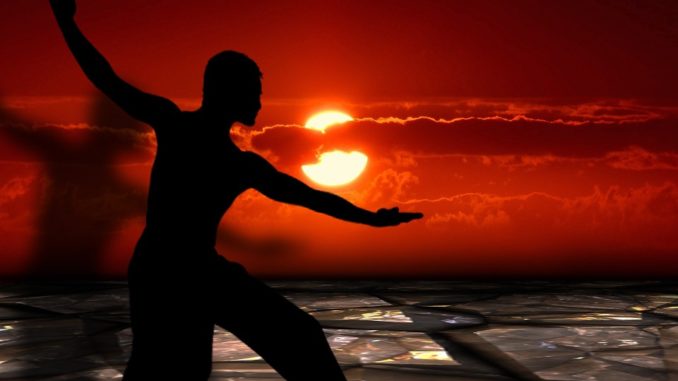 Arthritis sufferers look for pain relief where ever they can find it. There are two exercises that can offer pain relief and the benefits of muscle strengthening to any age group. Both are low impact, low stress exercises and can be done in your Santa Cruz home. What are these wonder exercises you ask? Swimming and Tai Chi. Both offer a low impact way to strengthen muscles and tendons without putting stress on your joints.
Tai Chi for arthritis
Tai Chi is an ancient Chinese martial art form that has become recognized for its health benefits. There are several things that Tai Chi improves through its slow movements and concentration:
•overall physical condition
•muscle strength
•coordination
•flexibility
•balance
•pain levels and stiffness
•sleep disturbances
•general well being
The various movements of Tai Chi are designed to flow into the next. Posture, movement, concentration, and breathing are essential in Tai Chi.
Arthritis Care and Research did a study that showed Tai Chi could offer modest benefits to people with different forms of arthritis. This study looked at the results from seven different clinical tests. Tai Chi was the only treatment used for muscle and joint pain and it worked in all seven clinical trials.
You can do Tai Chi movements in your own Santa Cruz home once you have the basic moves down. To get started though, you may want to find out if the local YMCA has classes. It is fairly common for a Y to offer them.
Swimming for arthritis
Swimming gives your entire body a great workout. Since it is so low impact, any age group can do it. You do not have to swim vigorously to reap the benefits, either. A modest lap of the pool is better than the time spent on the couch. Swimming is also a social exercise. You may get to know the people who share the pool with you and make new friends near your Santa Cruz home.
Swimming offers several health benefits:
•overall physical condition
•muscle strength
•coordination
•flexibility
•pain levels and stiffness
•sleep disturbances
•general well being
You will notice that they are almost the same as Tai Chi. The buoyancy of the water carries your body weight and your heart rate stays lower than it does with other types of exercise. You won't have to go anywhere far from your Santa Cruz home to swim. If you are afraid that the ocean is too strong, there are treatment centers and family YMCA's around that offer senior swim times or water aerobics classes. Local pools such as the Simpkins Swim Center in Live Oak or the Harvey West pool in Santa Cruz can be home to these exercise classes, so check them out as well.
With both forms of exercise you will need to go through a stretching and warm up before you start. A pulled muscle is no fun and if you are already in constant pain, you do not want to add to it. There are many benefits to both types of exercises including that they can be done together and near your Santa Cruz home.